Chemical Technical Services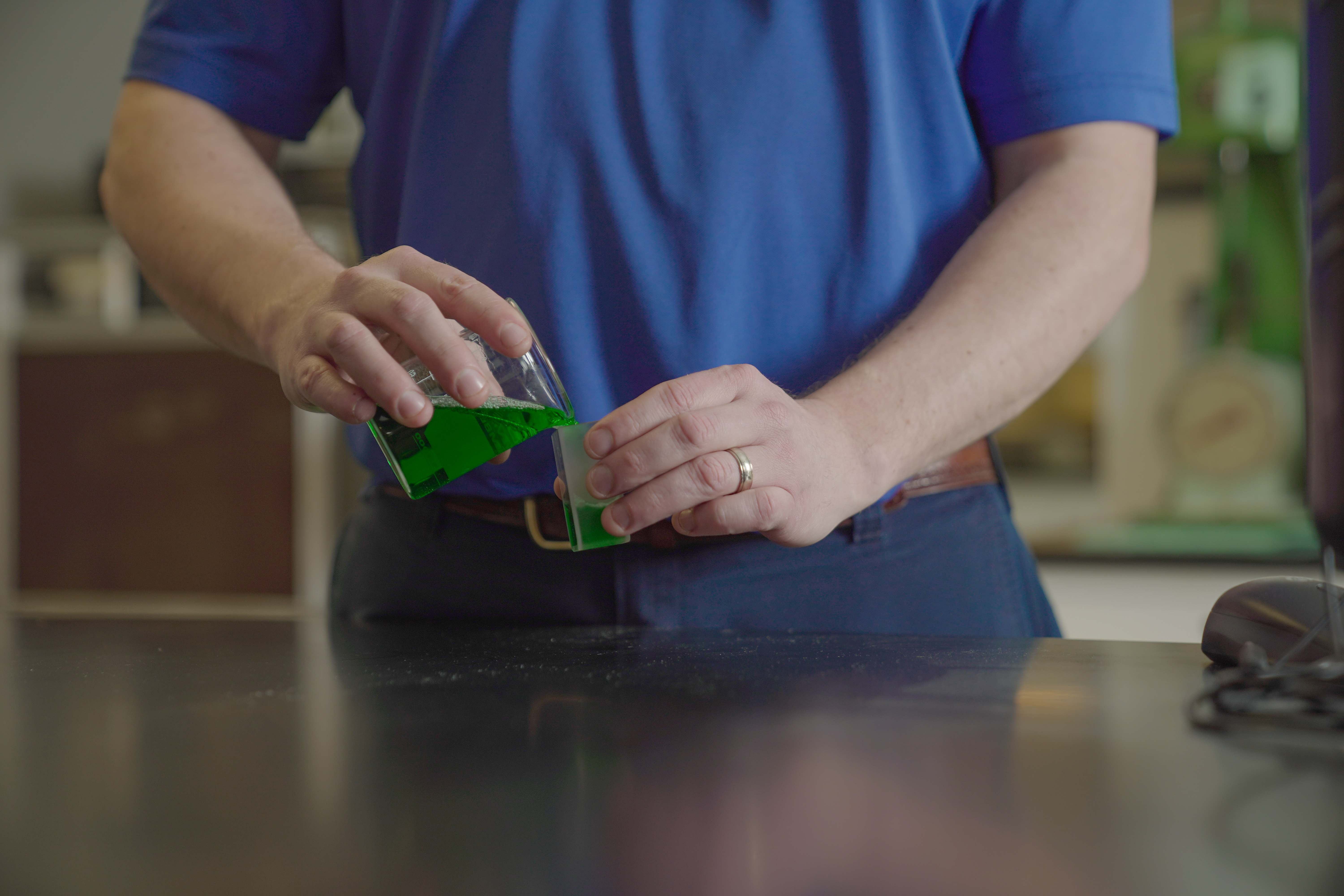 For over 60 years, Camco Chemical has been providing custom chemical solutions for a variety of industries. Our team of experienced professionals is dedicated to solving complex problems and meeting the unique needs of our customers.
At Camco Chemical, we offer a wide range of chemical technical services to support our customers' needs.
Chemical Technical Services
Camco's team has the capabilities and processes in place to ensure a smooth and effective product launch or transfer for all your chemical manufacturing and chemical packaging services.
Camco's analytical lab can match existing methods or work with customers to develop and validate new methods, so product specifications are met. It is for that reason that we have earned our reputation as the Midwest's best custom chemical toll blender.
Camco Chemical Capabilities
Regardless of process, product, or market, Camco's ISO-9001:2015 certification provides the chemical services and capabilities necessary for consistent, ongoing products. With a wide range of chemical packaging capabilities, Camco has extensive experience in developing and designing chemical packaging processes that work for more than 3,000 unique products. Camco can design an effective process to meet your brand's chemical packaging needs including custom bottle sprayers and closures, retail-ready displays, and promotional items.
With more than 70 customers, Camco has developed its quality system based on the chemical manufacturing industry's best practices and requirements, across a wide range of markets. Our experience with products for
EPA

FDA

USDA Organic

Kosher

Halal
Allow us to provide product owners with a partner who can meet the necessary standards for their products and markets.
Discover why Camco Chemical is the best chemical manufacturer and supplier in the nation.
Questions?
Call 859-727-3200 or contact us online for more information about Camco's technical services.